Testimonials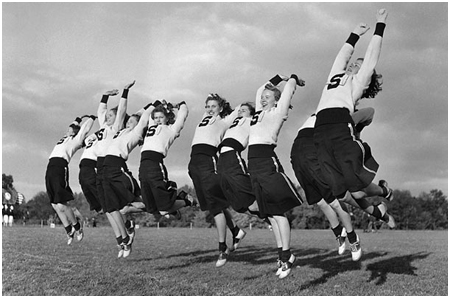 Our clients become our biggest fans because their
satisfaction is always top priority to us.
New parents found "the" dream home, went under contract and needed to sell current home FAST!
"From day one, Amy was professional, caring and very knowledgeable about everything when it comes to selling and buying a home. Selling a home can be stressful, but she kept our hopes up, kept us on track and relieved so much of the stress it is truly unbelievable. Amy gave us such outstanding advice that she sold our home in 6 days! I can't thank her enough for all the hard work she put into finding us the perfect home to selling our old home. We will refer family and friends to Amy in the future."
Janelle & Louis ~ Shawnee, Kansas
Following a home inspection with negative conditions, these newlyweds made a difficult decision to cancel the contract on their very first home purchase. The disappointment was short-lived as we quickly found another home bringing noticeably larger smiles. Four years later, they called to list the starter home as it was time to purchase a larger home for their growing family!
"We felt like Amy looked out for our interests first. She was willing to do whatever it took to make us feel comfortable and confident about our home purchase. We would not think of working with anyone else."
Katherine & Dylan ~ Overland Park, Kansas
Young school teacher impressed us with a maturity beyond her years. We do not see many home buyers at the age of 22!
"I could not have picked better agents than Amy & Tim to assist my daughter with her first major transaction. They went beyond the call of duty. You can bet if I am asked to refer Realtors, it will be Amy & Tim."
Rita ~ Leavenworth, Kansas
Relocated and already living out of state, this family was anxious to sell their Olathe home. Unfortunately, now the house was vacant after the listing expired with another broker. However, within 30 days of listing the home with us, we were adding the words SOLD FAST to the yard sign.
"We appreciate the way Amy took care of everything. We know everyone, us included at first, looks at the agent commission with a sigh. I now realize how hard Amy works and she is worth every penny. I will definitely refer Amy when I hear of anyone needing a Realtor."
Denise & Jay ~ Dallas, Texas
A military assignment relocates this couple to Kansas City. Uncertain of where to begin their home search, we toured several local communities to assist them determine which location best fit their lifestyle. Equipped with more knowledge of the area, their purchase decision was made with peace of mind they had found the right home in the right location.
"Amy provided excellent service and was fantastic. We would definitely use her as our Realtor in the future."
Dee & Ronald ~ Platte City, Missouri
It was my pleasure to work with this proud military couple and witness such dedication to our country. To all service members and their supportive families,we are forever grateful and truly humbled by the sacrifices endured to protect the freedoms of our country.
~Amy & Tim